The newspaper headline on June 22, 2021, reads, "4,500 Planes Crash in the Last 15 Months in the United States, Killing 617,547 People, Leaving 5.5 Million Grieving."
The headline is a bit misleading, but mostly true.
While there hasn't actually been 4,500 plane crashes in the past 15 months, it would take that many to kill the number of people who have actually died from the coronavirus in 15 months. As of yesterday (June 22, 2021), there have been 617,547 COVID-related deaths reported in the United States and the number continues to increase each day.
Research shows that for every person who died from COVID, there were at least 9 surviving close family members whose lives were impacted by their death. If you stop and do the math, it means the ripple effect of 617,547 people dying impacted at least 5.5 million people.
Take a moment and think about these numbers.
5.5 million people in the United States have lost a loved one in the last 15 months due to the coronavirus. That's a lot of people who have experienced death and loss in a short period of time.
Perhaps you are even one of them.
Wrapped up in the 5.5 million are a substantial number of people, including kids, who lost parents that would be considered younger adults and a substantial number of people who lost spouses who were in their 50s or 60s. There are a lot of children growing up in grandparent-led homes who experienced the loss of not just a grandparent, but also their caretaker. And, also wrapped up in the statistics are people who not only dealt with one loss, but multiple losses.
COVID-19 grief has been unlike anything else. There's never been a time in our history when people have had loved ones die and weren't able to say goodbye, weren't able to have a funeral and weren't able to grieve collectively.
Healthy grief needs community. We are not meant to be islands of grief. In normal times of grief and loss, we have people showing up and taking care of one another. During the pandemic, all of that was absent. Grief is isolating in a normal world, but during the pandemic it was extremely isolating.
Imagine if 4,500 planes had really crashed these past 15 months and 5.5+ million surviving loved ones' grief went unwitnessed. You can expect that over time we would see a lot of compounded grief, complicated grief and trauma with them.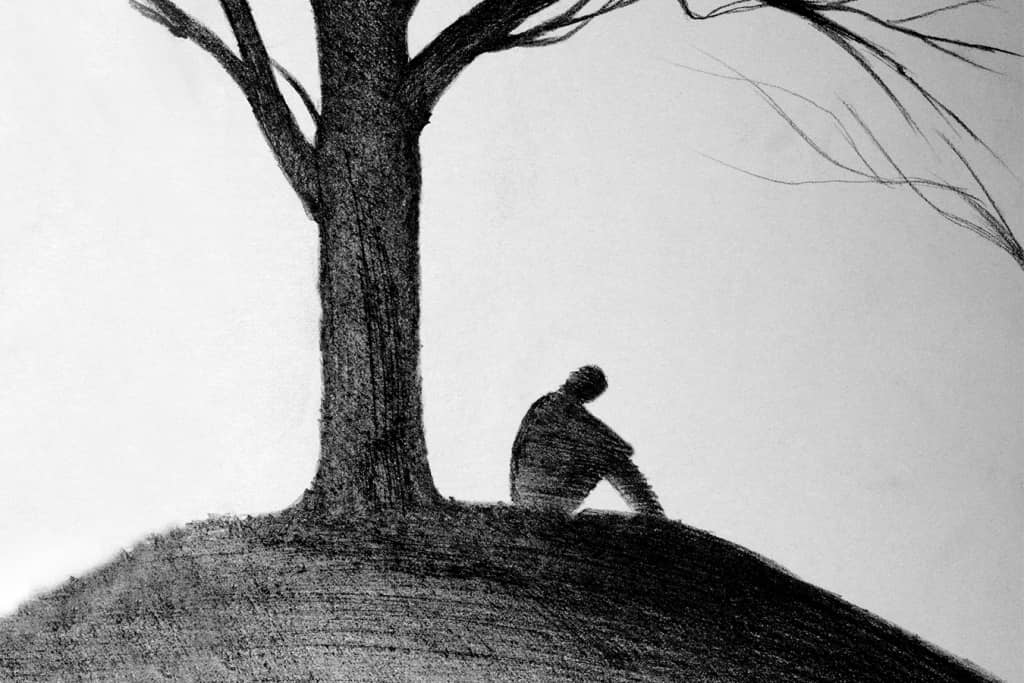 As I shared in my last recent blogs, my husband passed away unexpectedly on April 28. What I didn't share with you is that despite being fully vaccinated and testing negative for COVID numerous times upon being hospitalized, he had COVID-like symptoms and was treated much like a COVID patient. His illness started with a chronic cough, fever, chills and exhaustion. Quickly, it turned into not being able to breathe. By the time he entered the hospital, his lungs were severely infected with pneumonia, he was septic, and eventually, he had to be intubated.
I remember being in the hospital room and feeling very overwhelmed by the sounds of the ventilator helping him breathe. Despite being heavily sedated, the medical team encouraged us to still talk to him as he could very likely hear us and know of our presence. So, we did.
As difficult as it was communicating with him without him having the ability to communicate back with us, I and my children were blessed to be by his side and for him to know we were there with him. There were many times I thought about all the people who were hospitalized with COVID, fighting the same fight as my husband, but doing it alone. They didn't have their loved ones standing by their bedside encouraging, supporting, praying, comforting and caring for them or worst yet, present in their final moments of life.
I can't imagine losing my husband the way many lost their husbands, wives or partners to COVID. I can't imagine my children losing their father the way many kids lost their fathers or mothers or grandparents to COVID.
Trust me. Experiencing grief and loss in normal times is hard. Experiencing grief and loss during the pandemic, however, had to be unimaginably hard – if not almost impossible to process.
The toll COVID-related deaths has had on family members is still being documented, but new research is suggesting the damage is enormous. Bereaved individuals have become the secondary victims of COVID-19, reporting severe symptoms of traumatic stress, including helplessness, horror, anxiety, sadness, anger, guilt and regret – all of which magnify their grief. Not being there in a loved one's time of need, not being able to communicate with family members in a natural way, not being able to say goodbye, not participating in normal rituals — all this makes bereavement more difficult and prolonged grief disorder and post-traumatic stress more likely.
Yelena Zatulovsky, vice president of patient experience at Seasons Hospice & Palliative Care, the nation's fifth-largest hospice provider, said, "Typically, 5% to 10% of bereaved family members have a "trauma response," but that has "increased exponentially — approaching the 40% range — during the pandemic."
As you return to more and more in-person programming and services for children and families, be conscientious of how many of them experienced a loss during the pandemic, who may not have had the opportunity to process their grief in a healthy or normal way and are dealing with a "trauma response."
As someone who is personally experiencing grief and loss herself, here are some insights and tips I have learned and found beneficial when interacting with someone who has lost a loved one:
Respect the grief process. It is a personal and individual experience and can be different from one person to the next.
There is no timeline for grief.
Practice patience and be understanding with those who act out negatively as a way to cope with their grief.
Allow opportunities to talk about the person who died through one-on-one conversations or support groups.
Remember that not everyone will process their grief verbally. Music, art and writing are other ways to express what they are feeling.
Listen without judgement.
Validate feelings and experiences without pretending to understand or empathize if you haven't experienced grief yourself, especially during the pandemic.
If you don't know what to say, don't say anything at all. Sometimes actions, such as a hug or a gentle touch, can mean more.
If you ask someone how they are doing, be ready to give your time and ear to hear how they are REALLY doing.
While we didn't actually experience 4,500 planes crashes these past 15 months, we did have 617,547 people die and 5.5 million loved ones left behind to grieve in isolation. Treat yourself with kindness, compassion and grace if you are one of the 5.5 million grieving. And, if you know of someone who is grieving, treat them also with kindness, compassion and grace. Let's end the isolation and create a community of support. It's what we all need right now – grieving or not.
P.S. Here are some additional resources for you, especailly if you are working with grieving kids:
Understanding Grief and Loss: An Overview
Helping Grieving Children and Teens
To Process Grief Over COVID-19, Children Need Empathetic Listening